Outdoor Enthusiasts Trust Country Ace Hardware
Shop in-store or online for BBQ grills, patio furniture, sporting goods and more outdoor equipment.
Outdoor Goods & Supply Store in Granby
Coolers
From large 70qt ice chests to rolling ones to cooler bags, we have the styles you're looking for in all of the brands you trust, including Yeti, Igloo, and Rubbermaid.
Fire Pits & Outdoor Heaters
Fire pits and outdoor fireplaces make great places to gather outdoors. Whether you're looking for a propane or firewood burning unit, we offer a variety of styles in such brands as Living Accents and Solo Stove. We also have a selection of patio heaters to extend your outdoor enjoyment.
Grills & Smokers
Nothing says summer like a bbq! That's why we offer a wide range of grills, smokers, grilling tools, and other grill accessories from brands like Traeger, Big Green Egg, and Weber. We've got your propane tanks and charcoal to get started too!
Outdoor Decor
It's just as much, if not more, fun to decorate outdoors as it is in. We offer outdoor lighting, including decorative lanterns, string lighting, and torches, and a variety of other items, such as outdoor thermometers, birdbaths, fountains, and flag poles.
Patio Furniture
No outdoor space would be complete without a patio set. We also offer hammock chairs, camping hammocks, patio umbrellas, and patio sofas to complete your set.
Canopies & Gazebos
Whether it's in the backyard or the backcountry, we've got the shade makers you need, including gazebos, popup canopies, popup tents, shade cloths, and more.
Sporting Goods
Snow or sun, we've got the outdoor fun gear you're looking for: tents, camping chairs, camping stoves, travel bottles, paddleboards, kayaks, fishing, dog life vests, air pumps, sleds, snow tubes, and much more.
Insecticides & Pesticides
Stop unwanted guests before they become unruly with our line of insecticides and pesticides. We offer Raid bug spray, roach traps, Ortho home defense, Scotts GrubEx, and much more.
Insect Repellents & Traps
Nothing can sour a summer day like bugs. Stop them before they start with citronella candles, fly traps, ant traps, and insect foggers.
Fishing Supply & Bait
Get ready for your next big trip with our fishing gear. Find everything you need from fishing rods to waders, lures to fishing bait.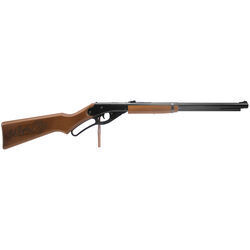 Hunting Gear & Licenses
Get prepared for the season in advance with our hunting gear, such as foot warmers, tarps, ear protection, hunting knives, ammo, blaze orange gear, and more. Be sure to get your hunting license too!
Outdoors Supplies You Can Shop In-Store
Grill & Smoke
We have a complete new line up of Weber and Big Green Egg Grills, plus all of the accessories. Our outdoor living department now displays a wide variety of patio furniture, resin furniture and outdoor accessories. Country Ace Hardware carries the largest selection of Weber gas grills and patio furniture in the county. Below is a list of items that we carry to make your outdoor space great!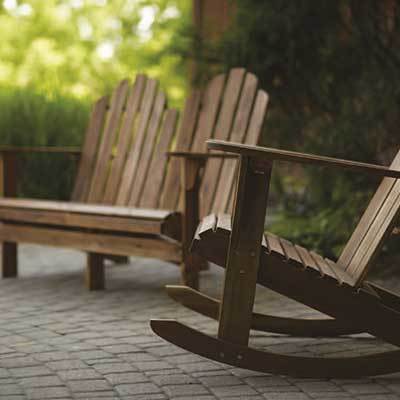 Patio Furniture
Imagine yourself in the backyard of your dreams: a beautiful patio set, outdoor fire pit prime for s'more making, and a grill that's the envy of the neighborhood. At Country Ace Hardware, we can help make your dream a reality! If you have a passion for entertaining, we have all the essentials. With a large selection of patio furniture, entertaining supplies, and materials to build your dream backyard, you're sure to find what you need. Patio sets, benches, umbrellas—Country Ace Hardware has the outdoor décor to turn your patio or deck into a backyard paradise.
Frequently Asked Questions
Who makes the best ice chest?
There are many different brands of ice chests on the market nowadays, but Igloo and Yeti rank at the top. For the best of the best, Yeti won't let you down. Not only will it keep ice from melting significantly for days, but they are also built to keep critters out. Igloo is also a great option if you're looking for something a bit more affordable.
How do I clean my patio furniture cushions?
For cleaning outdoor fabric items, you'll want to clean them as well as disinfect them and prevent mold growth. You can do this by mixing a solution of 1 cup of bleach and ¼ cup of mild soap in one gallon of water. Completely cover the area (best done with a spray bottle) and wait 15 minutes before blotting or scrubbing any stains.
How do smokeless fire pits work?
The design of smokeless fire pits is pretty ingenious. Smoke gets pulled into a gap between the inner and outer wall, where it re-burns due to the superheated area, causing less smoke to billow into the air.
How do I get rid of mosquitos in my yard?
A fogger is the quickest and easiest way. It takes just a few minutes to fog a yard, depending on its size, and mosquitos die within about 2 minutes. If you can, get rid of any standing water sources so they have no place to lay their eggs to begin with.
How do I stay warm camping in a tent?
When it comes to staying warm while tent camping, it's all about your sleep system. A good sleeping pad and sleeping bag will go a long way. You may also want to put a blanket underneath your pad/mattress. It's also a good idea to change your clothes before crawling into bed. Clothing collects a lot of oils and dirt that can keep your clothes damp and make you cold at night.
What are the best camping spots in Grand County?
That's a matter of opinion, but there are tons of great places to camp in Grand County. Sunset Point Campground in the Arapaho National Rec Area offers a beautiful setting on Lake Granby for both tent and RV campers. Winding River Resort offers traditional camping, cabins, and even a covered wagon to stay in!
Talk to One of Our Experts About our Outdoor Product Selection
Looking for the right insecticide that will rid your tomatoes of those nasty hornworms, but keep your plant healthy? Can't decide between a pergola or canopy for your outdoor living area? Talk to one of our knowledgeable experts!
We take pride in making sure our customers are well-informed and feel confident in the products they choose to purchase. That's why our associates are happy to impart their insight and wisdom when customers need guidance.
Have questions about any of our outdoor products? Give us a call or stop in the store!