Ways To Support Our Community
We Love Grand County!
As a locally owned business we depend on the community to support us. We feel it is important to return that support through the support of local causes and charities.
We do this in two ways—through events we personally sponsor and through partnerships with groups in our community through our Round Up Program.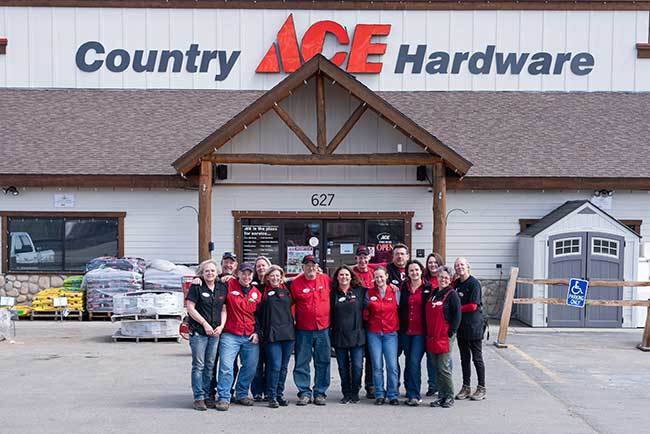 Our Community Events
Check out some of our local partnership programs and the kind folks like you to give back to Granby!
Some of the events we look forward to every year are the Dog Days of Summer event where we help raise awareness and funds for the Grand County Pet Pals, our Children's Miracle Network  Bucket sale to support our local CMN hospital (Denver Childrens' Hospital),our summer hotdoggers program, where local groups serve hot dogs on Saturdays for donations, and our infamous Ladies Night (always the second Thursday night in November) where each year we choose a local group to work the door and collect all the proceeds from the door.
Since 2006 we have partnered with the Granby Public Library Summer Reading program to provide over $1000 in gift certificates every  year to children who go above and beyond completing the reading program. We have also supported various group's fundraisers every year including our Highschool Athletics program, Granby Parks and Rec Department's Granby Gut Buster, Habitat for Humanity's Habitat Hobble, and many other events.
Become Part Of Our Round Up at the Register Program
Please fill out the following information to be considered by our local team for a fundraising partnership opportunity! In order to qualify you must be:
A local group that benefits the community at large.
Not a political group or affiliation.
Have a specific project that we are raising the money for that will benefit our community.
Be willing & able to send out an email to your database informing them of this Round Up Program.
Work with our marketing team to supply logos & collaborate on joint advertising/marketing.
We will select one group per month. Applications for January – June 2024 are due in by November 1.